An information center that will inspire visitors to travel in Tohoku.

There is a ton of condensed travel information that activate the senses: view a Digital diorama of railways and sightseeing spots where one can hop on a train and feel as though they're enjoying a trip through Tohoku; watch a YORIMICHI movie on a huge screen; see crafts exhibitions; use a guide where one can print out travel information; hop on a DATE BIKE; or find Event listings. Experience the charming parts of Tohoku that are lesser-known.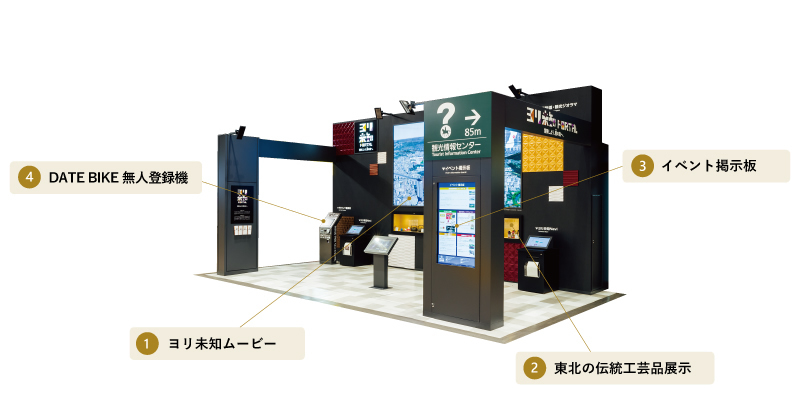 Digital diorama of railways and sightseeing spots
A diorama with more than 300 tourist spots and beautiful Tohoku nature scenes. The railway scenes with the Shinkansen and regular trains is a must-see.

YORIMICHI Movie
One can watch footage of Tohoku called, "Travel Appetizers", on a 165-inch large screen with vibrating speakers and surround sound. It will feel as though one is right there.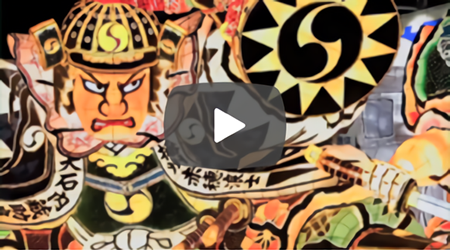 YORIMICHI Navi
An information device where one can search for model sightseeing courses. It also has a concierge where one can build a custom route. It's printable as well.

Tohoku Traditional Crafts Exhibition
The beauty of crafts that have been passed down through the generations and the beauty of the crafts that have changed through time. Enjoy the allure of both types of crafts.

< Please click here to find more information about the pieces on exhibition. >

Event Listings
Information in real time on Sendai/Miyagi events, museum exhibitions, sports games, etc.

DATE BIKE, automatic community bike registration machine
There are about 40 ports in Sendai City where one can ride a DATE BIKE, a community electric-powered bicycle. One can complete member registration and then purchase a 1 day pass.
1 day pass: 1,029 JPY (includes tax)