This illuminated wall puts life into your day!

Works of artists with a link to Sendai and Tohoku adorn the illuminated wall to bring color along the Nakakecho Free Passage on the north end of Sendai Station.Regularly displaying new works, we will continue to showcase Sendai's most creative talent!So, why not take a short break when you walk through – and treat yourself to a moment or two of art appreciation?A joint project of Sendai City and JR East Japan.
Introduction of display work

You can see work displaying and work displayed in the past.
Display period

Under end of September, 2016 - display
Work name

The stratosphere of high tide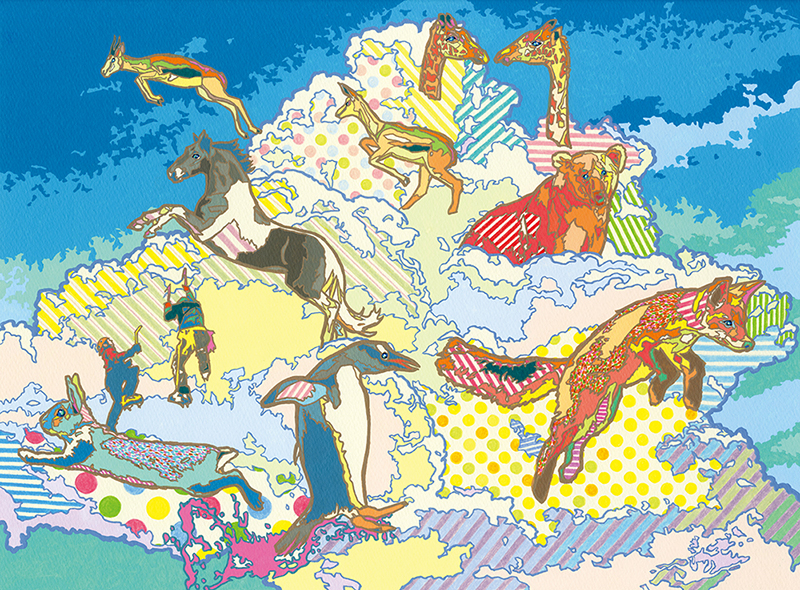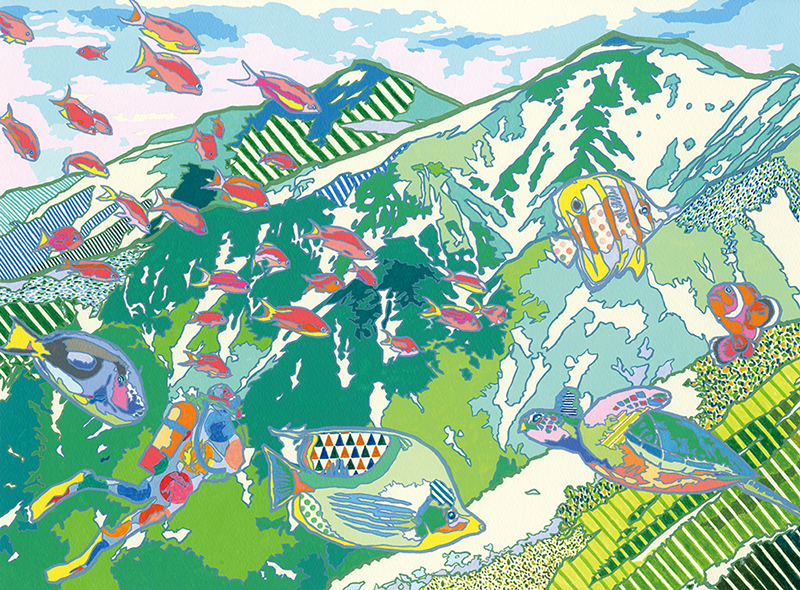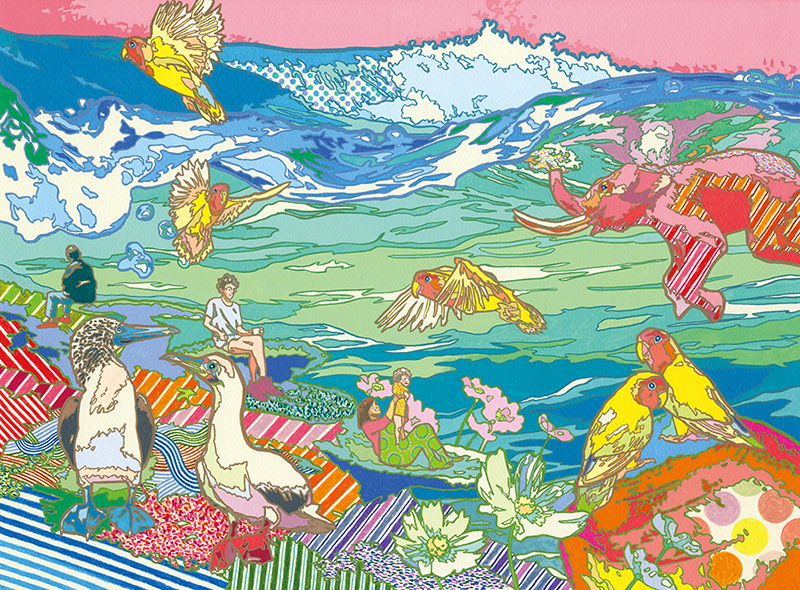 Aristrist introduction

Kohhei Asakura
Painter

It was born in Sendai-shi, Miyagi for

1,983 years

. After Sendai City Komatsushima Elementary School, Dainohara Junior High School graduation, we learn oil painting and sketch in Miyagino Senior High School art department. (the fifth graduate) go to Tokyo, and learn design afterwards in Institute of culture clothes.

We begin activity as painter in

2007

. As well as Japan, we offer much artwork abroad and play an active part worldwide.

We work hard at production activity now based in the foot of the mountains of Tottori called Oyama (we do not title).

Theme to create has both "communion with nature" "circulation of life that grain goes on a trip" creature and material with particle.

One drop comes across something and we fuse and change. The grain is carried on wind and we are carried to ocean current and take a trip to the world.

Grain and I who were you want to load picture with encounter, marvel leaving again sometime.